Products
We are Exclusive Distributor of following brands.
---


Ever dreamed of drawing in 3D?
Then dream no more! The 3Doodler is the world's best and first 3D printing pen that allows you to draw in 3D by extruding heated plastic filament that cools almost instantly into a solid, stable structure. You'll be able to draw up into the air and create anything you can think of, whether it be a lamp shade, an architectural model, decorations, or even jewelry. Be sure to check out our community page for new ideas!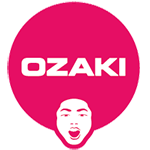 some think different... but act the same. others act different... but the inside they link the same.
OZAKI is bold enough to really be different. We're not afrai of what other people think. We're not afraid of questioning stereotypes. We're not afraid of standing out. Spontaneous. Creative. Playful. Challenging rules. Challenging expectations. Challenging "normal"


KRUSELL To produce and globally distribute unique carrying equipment for portable electronics.
Krusell was founded in 1991. Today the group consists of the following companies: Krusell United AB, Krusell International AB, Krusell Thailand Co Ltd and Krusell Industrial Co Ltd. Krusell International AB with 130 million SEK in turnover, an annual production of over 3 million cases is a Swedish company exporting high-end cases around the world. After close to 20 years in the cell phone industry, Krusell is established as one of the leading brands in its niche. Besides cases for mobile phones, Krusell also produces cases for digital cameras, laptops, MP3-players, GPS and portable gaming.


Walk On Water was founded at the break of dawn in the 21 st century by Peter Carlberger. From the name you might think we are a religious sect. But the only thing we are fanatic about is designing functional and environmental friendly accessories. The mission is to satisfy a young urban street fashion oriented crowd with laptop sleeves, laptop bags, tablet cases, smart phone cases and more.


About Gform
G-Form was founded by avid athletes that shared in a common vision of using advanced polymer technology to revolutionize impact protection and vibration dampening for competition. The founding team included expertise in a wide variety of sports, but perhaps more importantly expertise in polymer chemistry, 3d design, photography, mold making, entrepreneurship, innovation and out-of-the-box thinking.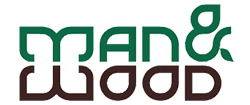 Together with human and nature To produce and globally distribute unique carrying equipment for portable electronics.
man & wood is the brand name of an eco-friendly product made from real wood through a new technology by INMOK CO.,Ltd. INMOK CO.,Ltd uses natural wood as a material to make people feel and be with the nature in their daily lives. Through this,not only a cozy living environment is created,but it is also creating a world where human and nature can be closer.
---